Take the Syracuse ATM Processing Challenge ® - Make $250!

---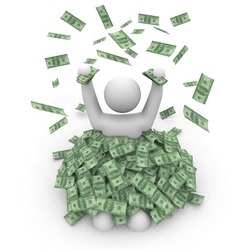 ATM Processing Challenge ®
Do you have an ATM (or multiple ATMs) and want to maximize your profits? You're in luck! Syracuse ATM is putting it all out on the table. We're so sure we can make you more money - we'll pay you to prove it - Fill out the form and get $250!

What is it?
The Syracuse ATM Processing Challenge ® is an opportunity for individual merchants and those who have an established ATM business alike to put their processing agreements to the test. If you're not a veteran in the ATM business, it's very easy to sign on to deals that aren't in your best interests. We here at Syracuse ATM have had multiple associates with the same problem. We've designed the ATM Processing Challenge ® as a way for you to move past not getting what you deserve and put more money in your pocket.

What's the Point?
Aren't all processors the same? All ATM Processing companies need to make money. Those that are the least efficient and least agile need to make the most money to cover their overhead. Here at Syracuse ATM we have been streamlining our business model for years to ensure the end customer gets the absolute most money they can without sacrificing any of the service they deserve. On average we are able to offer $0.10 to $0.25 more per transaction than other processing companies. This translates into more money for you.

How it Works:
Fill out the form below. We will contact you with our best processing offer. If we cannot beat your current processing deal we will contact you to let you know. If we can beat your current processing deal and you decide to change your processing to us - we will give you a sign on bonus of at least $250! This bonus is a 'thank you' for taking the time to fill out the form and making the decision to work with us.

Already know you want to process with us?
Fill out our paperwork and get started today!

---

Now get started so you can make more money!
---